Boss 101 Screenshot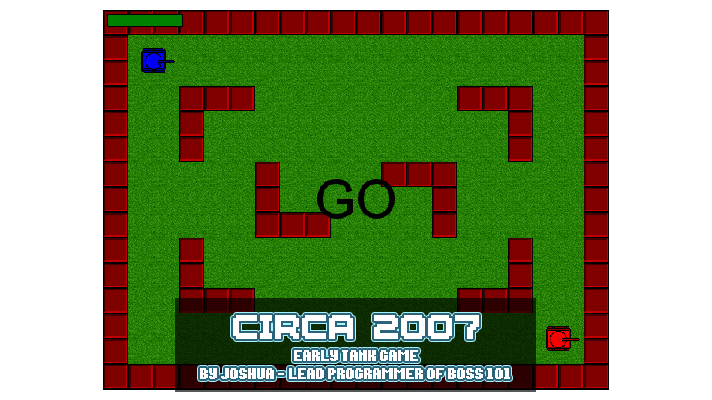 10 years ago Joshua made a tank game for fun. This year we added a souped up version of it into the Boss 101 arcade machine FOR YOU TO ENJOY!

Boss 101 Info Roundup
Release Date: November 2nd, 2017
Price: $9.99 $8.99 (Promo Price for ONE week at Launch)
Boss 101 Steam Store Page: http://store.steampowered.com/app/380920
Please wishlist us if you would be so kind!